Sheer is one of the key tends of spring/summer 2018. Although at first it seems like a really brave decision to wear something that is almost see-through out, when styled the right way, even one sheer piece of clothing can make a basic outfit fashionable. Even though sheer used to be considered nighttime wear only, the past few seasons as well as the upcoming one it's said to be rather chic than risqué.
One of the easiest ways of styling sheer garments is layering, for example wearing a mini skirt that has a long layer of sheer fabric over the top. Layering always helps to remain comfortable and covered when you're not in the mood of showing too much skin.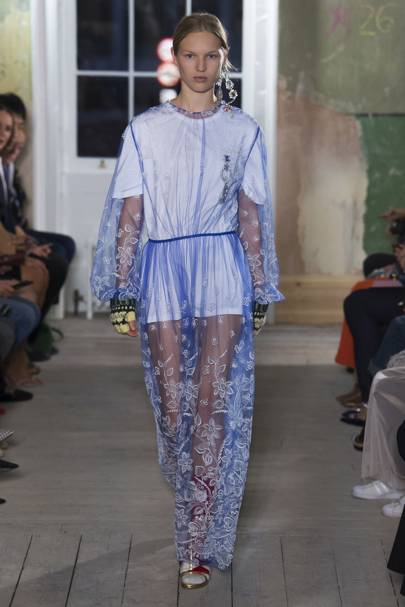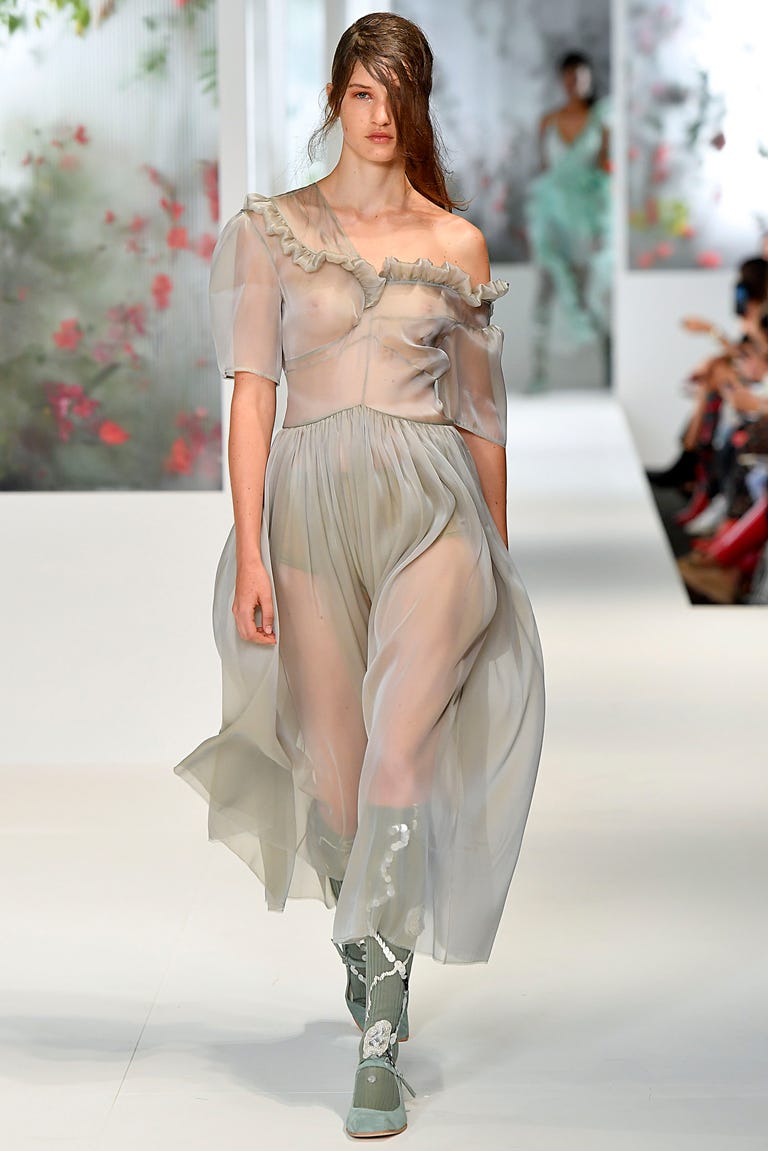 A layer of sheer also works well when added in between you jacket and top. It adds an extra element to the basic jeans and a jacket combo.
Last but not least, one of my favourite ways to wear something sheer is quite simple: a bralette (or just a basic bra) underneath a see-through top. A perfect look for going out as well as to be worn during the day – it all depends on what accessories/shoes/bottoms you pair it with.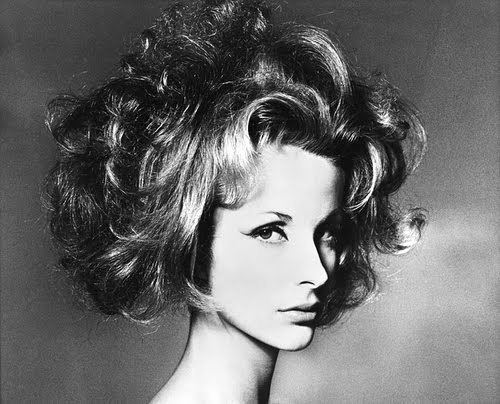 Gloria Guiness (1913 – 1980) was a fashion icon as well as a contributing editor to Harper's Bazaar. With her slender frame and classic features, Gloria was once called 'the most elegant woman in the world'. She was at the same time one of the most stylish women of that time and one of the most mysterious.
Gloria Guiness was born in Mexico and ended up in Europe around the start of Second World War. When Gloria married  Loel Guinness (scion of the vast Guinness brewing & banking fortune) she maintained a remarkably bejeweled life. The couple owned 7 different residences around the world. They kept separate wardrobes for their houses so they were able to travel with little to no luggage. As Gloria has said, 'you don't have to waste time in customs, and you don't have to declare anything. It's wonderful!'
Guinness was dressed by such designers as  Cristóbal Balenciaga, Elsa Schiaparelli, Marc Bohan at Christian Dior,  Hubert de Givenchy, Yves Saint Laurent and Valentino Garavani.
Until this day Gloria Guiness is considered a fashion icon and an example of originality.