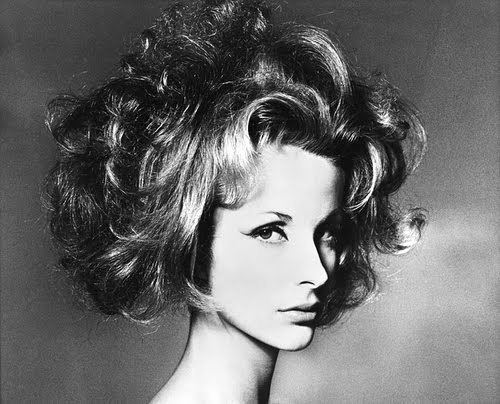 Gloria Guiness (1913 – 1980) was a fashion icon as well as a contributing editor to Harper's Bazaar. With her slender frame and classic features, Gloria was once called 'the most elegant woman in the world'. She was at the same time one of the most stylish women of that time and one of the most mysterious.
Gloria Guiness was born in Mexico and ended up in Europe around the start of Second World War. When Gloria married  Loel Guinness (scion of the vast Guinness brewing & banking fortune) she maintained a remarkably bejeweled life. The couple owned 7 different residences around the world. They kept separate wardrobes for their houses so they were able to travel with little to no luggage. As Gloria has said, 'you don't have to waste time in customs, and you don't have to declare anything. It's wonderful!'
Guinness was dressed by such designers as  Cristóbal Balenciaga, Elsa Schiaparelli, Marc Bohan at Christian Dior,  Hubert de Givenchy, Yves Saint Laurent and Valentino Garavani.
Until this day Gloria Guiness is considered a fashion icon and an example of originality.